Beacon (2017-2018) and Beckon (2018)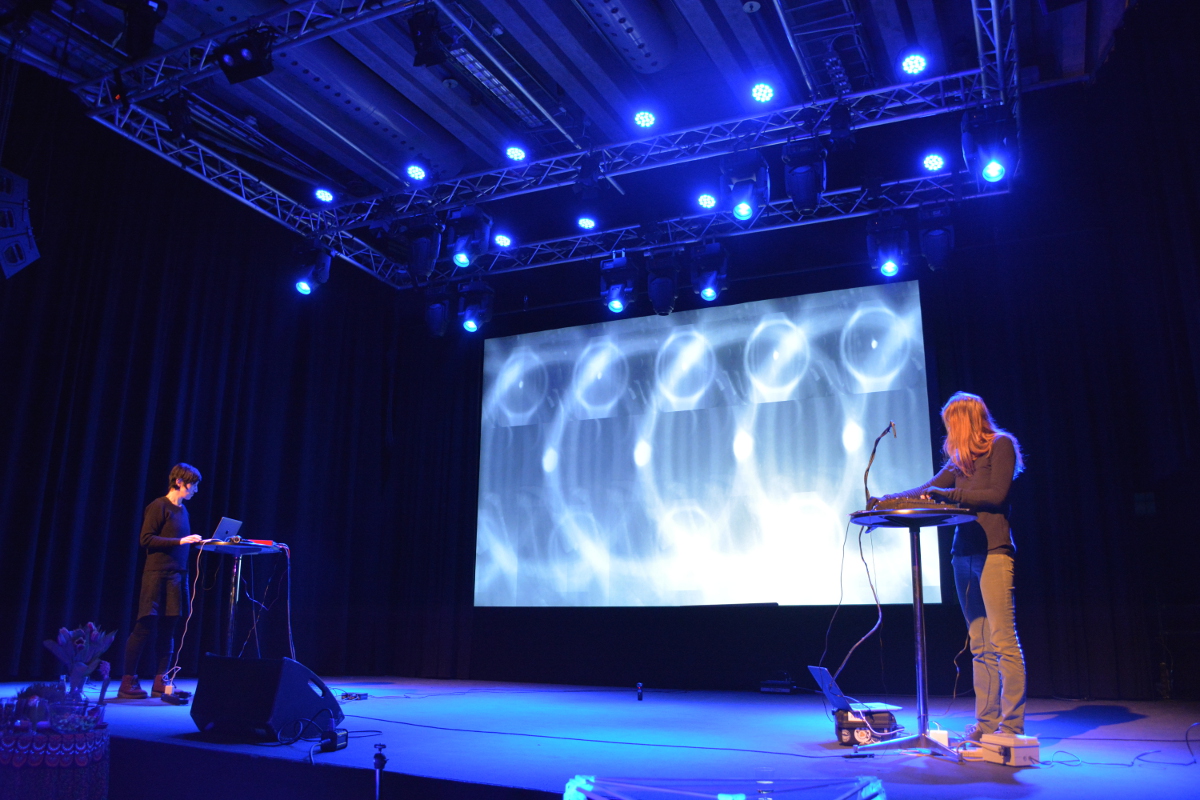 Description: Beacon and the follow-up Beckon are audiovisual pieces by Anna Weisling (visual engine) and Anna Xambó (sound engine).
Authors: Anna Weisling, Anna Xambó
Role: Concept and implementation of the audio engine.
Technologies: SuperCollider, FreeSound.org (sound samples).
Code: https://github.com/axambo/beacon
Performances
Publications
Xambó, A., Lerch, A. and Freeman, J. "Music Information Retrieval in Live Coding: A Theoretical Framework". Computer Music Journal, 42(4), Winter 2018, pp. 9-25.
Weisling, A., Xambó, A. (2018). "Beacon: Exploring Physicality in Digital Performance". In Proceedings of the Twelfth International Conference on Tangible, Embedded, and Embodied Interaction (TEI '18). Stockholm, Sweden. pp. 586–591.
Press