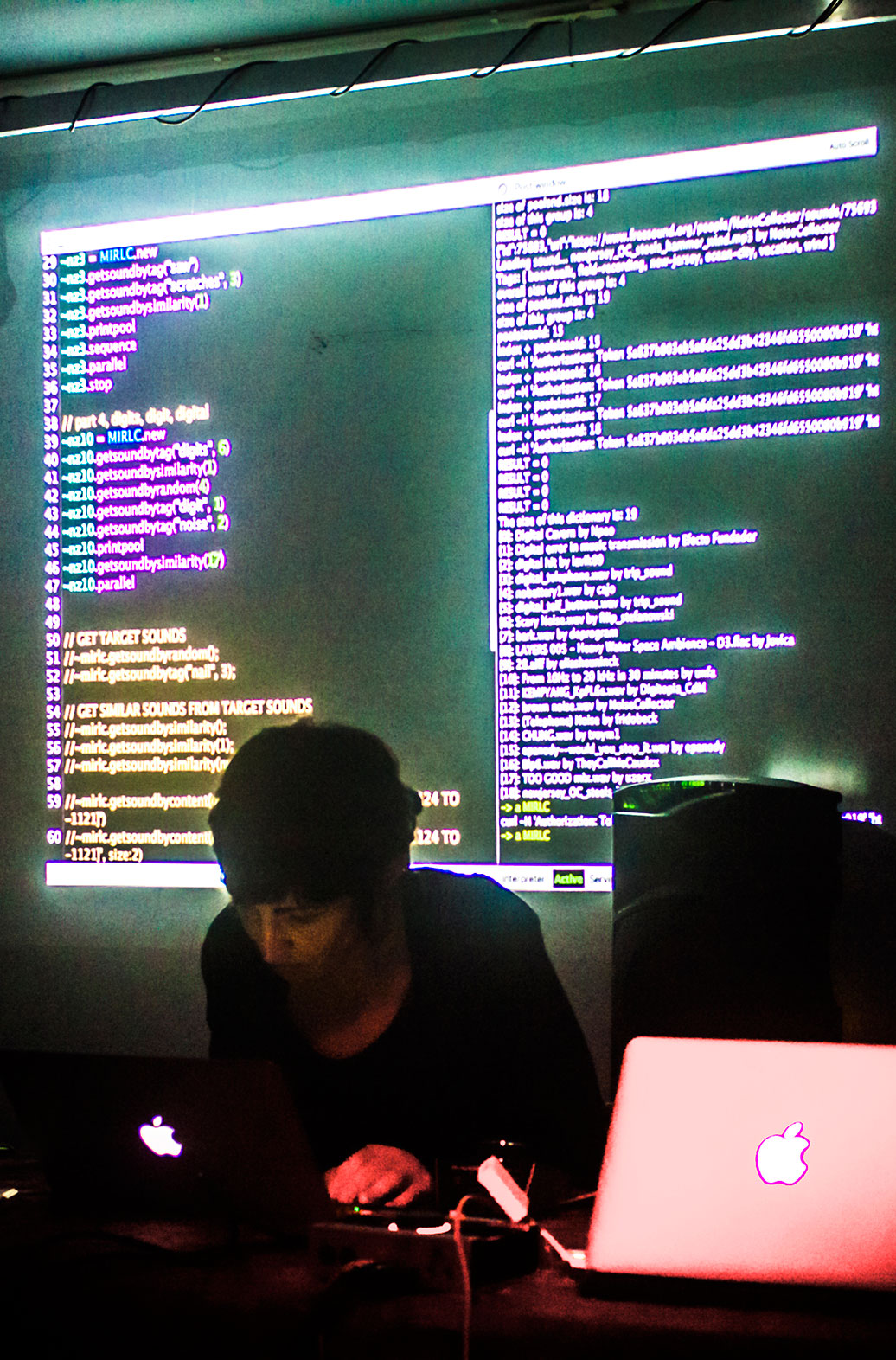 Real-Time Interactive Musical Systems
MIRLCa (2020-present): a SuperCollider extension that inherits from MIRLCRep2 class and expands its capabilities by proposing a virtual agent that embodies machine learning techniques.
MIRLC 2.0 (2019-present): a follow-up project on providing easy-to-use MIR tools for the live coder.
Embedded AudioCommons (2018): this code is part of the project "Embodied Interactions with E-Textiles and the Internet of Sounds for Performing Arts".
MIRLC (2016-2019): a project on providing easy-to-use MIR tools for the live coder.
WACastMix (2017-present): a Web Audio interface that allows to mix incoming audio streams.
Algonoise (2016): an algorithmic DJ that produces algorithmic playlists for the dance floor.
Granular sampler for Flux Night (2015): a granular recorder and player.
SoundXY4: The Art of Noise (2014): an ambisonics system for music performance with a tangible interface.
SoundXY2 (2012): a basic stereo spatialization technique using audio samples and designed for a tangible tabletop system.
waveTable (2008): a simple sound editor with a tangible interface.
Music Compositions
Music Hacks
HCI
HCI Python Utils (2018). This code implements established HCI metrics in Python, such as the system usability scale (SUS) and the creativity-support index (CSI).