Ceci n'est pas une usine by Anna Xambó @ +RAIN Film Fest (June 14, 2023)
Ceci n'est pas une usine. +RAIN Film Fest, Sala Polivalent, Universitat Pompeu Fabra/Sonar+D, Barcelona, Spain. June 14, 2023.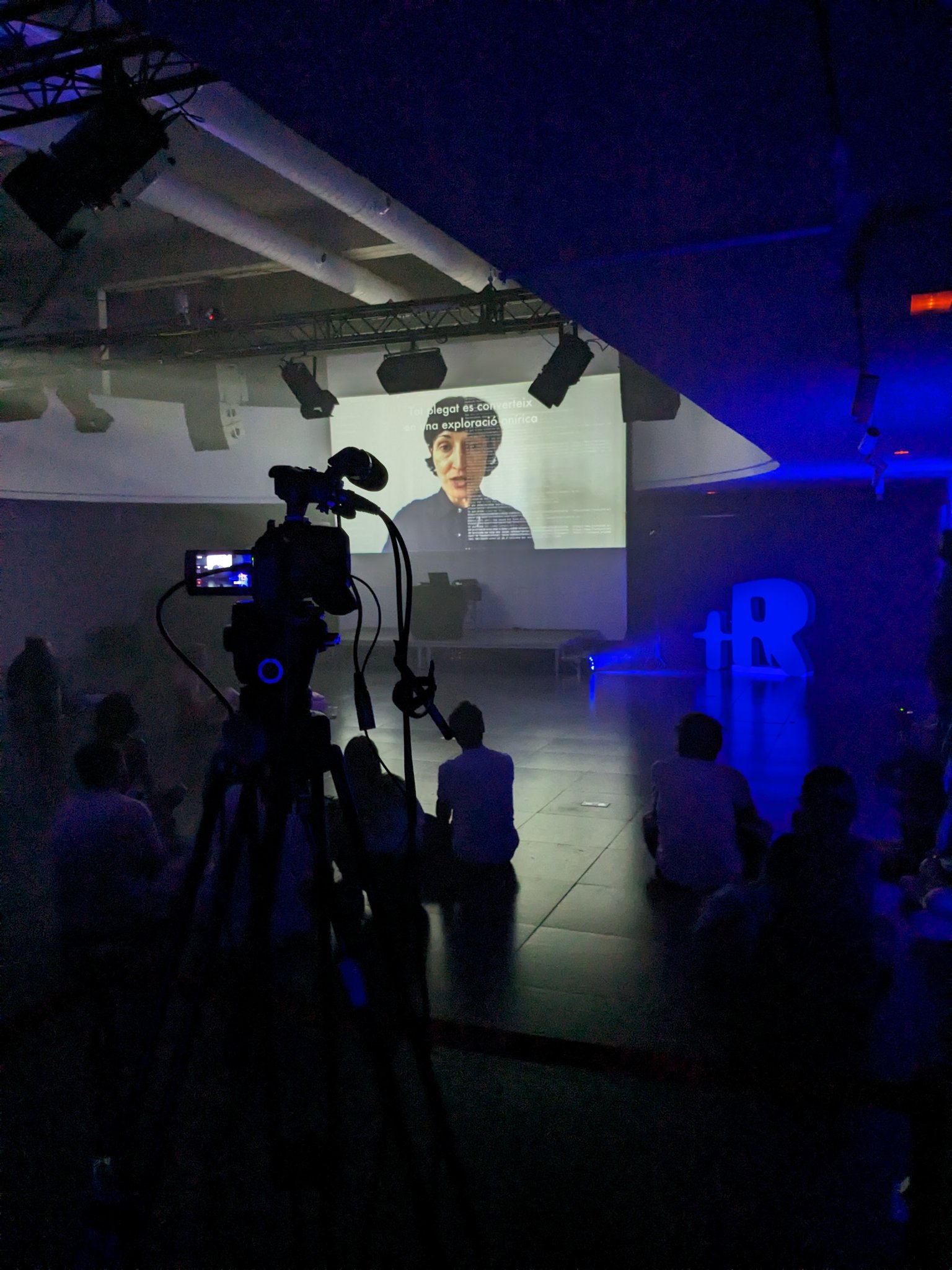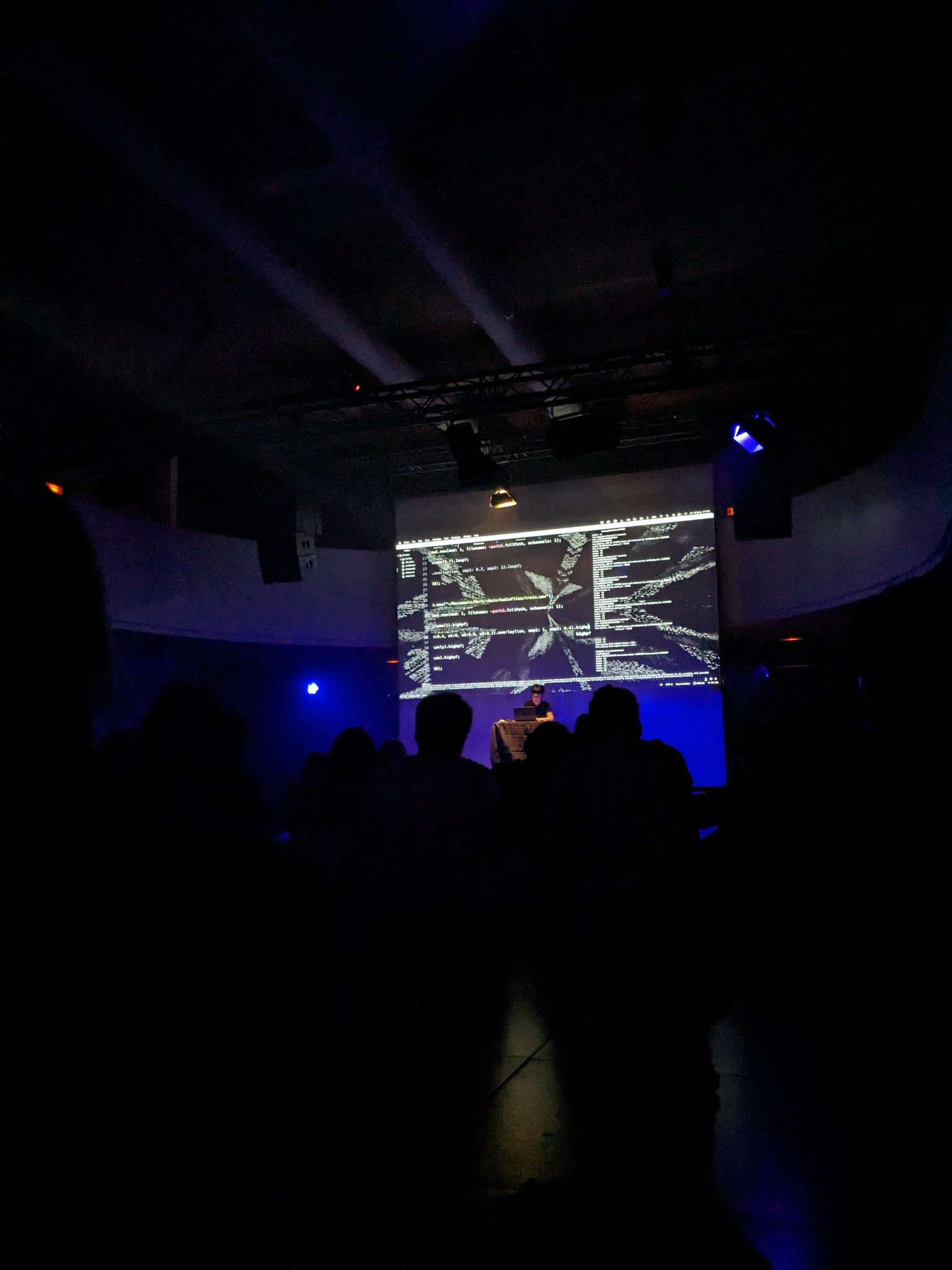 About the event
The +RAIN Film Fest's international call for films using AI models is focused on films that explore the narrative capabilities of this technology in their creation process. The +RAIN Film Fest invites filmmakers to present and discuss their work at public screenings to talk together about film narratives in this incipient moment of experimentation with generative AI, and how this new narratives define the audiovisual language of the future. An international jury will award the most innovative films to be shown at Sónar+D.
As part of the program, there will be a LIVE event that offers a unique musical and audiovisual experience composed of proposals that integrate artificial intelligence in their creative processes. The UPF Poblenou campus is transformed into a space where visitors can enjoy musical and audiovisual creations resulting from research and experimentation with AI. The event explores the aesthetic and creative possibilities of AI models and live coding. This session will include three sets:
20:00 - 22:45 LIVE Sessions and +RAIN Film Festival award ceremony:
Further information
More info about the festival can be found here.
Description
Inspired by the location of the event at Ca l'Aranyó, a cotton factory from the 19th century that became a university audiovisual department in the 1980s, as well as the current ubiquitous AI turn, this session will sonically inspect technological transformations from mechanical to automatic to synthesised to imagined soundscapes through live coding. The exposition of the code will reveal an improvisational process, not always controlled by the human live coder, and in tune with a polyphony of crowdsourced sounds from the cloud, that will craft a site-specific collective story in continuous mutation. Machine listening and machine learning algorithms will be used through the self-built SuperCollider extensions MIRLCa and MIRLCRew2 combining sounds from the Freesound database with personal sounds in a sound-based music style. Hydra is used for the visuals.
Audio / Video
Video (Rehearsal)
Acknowledgments
I am thankful to Sergi Jordà, Ángel Faraldo, Margot Mecca, Andrea Olmedo, Roc Parés, Andrés Lewin-Richter and all the amazing +RAIN Film Festival team for the invitation and opportunity to be part of this very special event in Barcelona at UPF and for a great organisation. Thank you to Frederic Font for his help with Freesound. Also, thank you to Gerard Roma for his constant help and support.