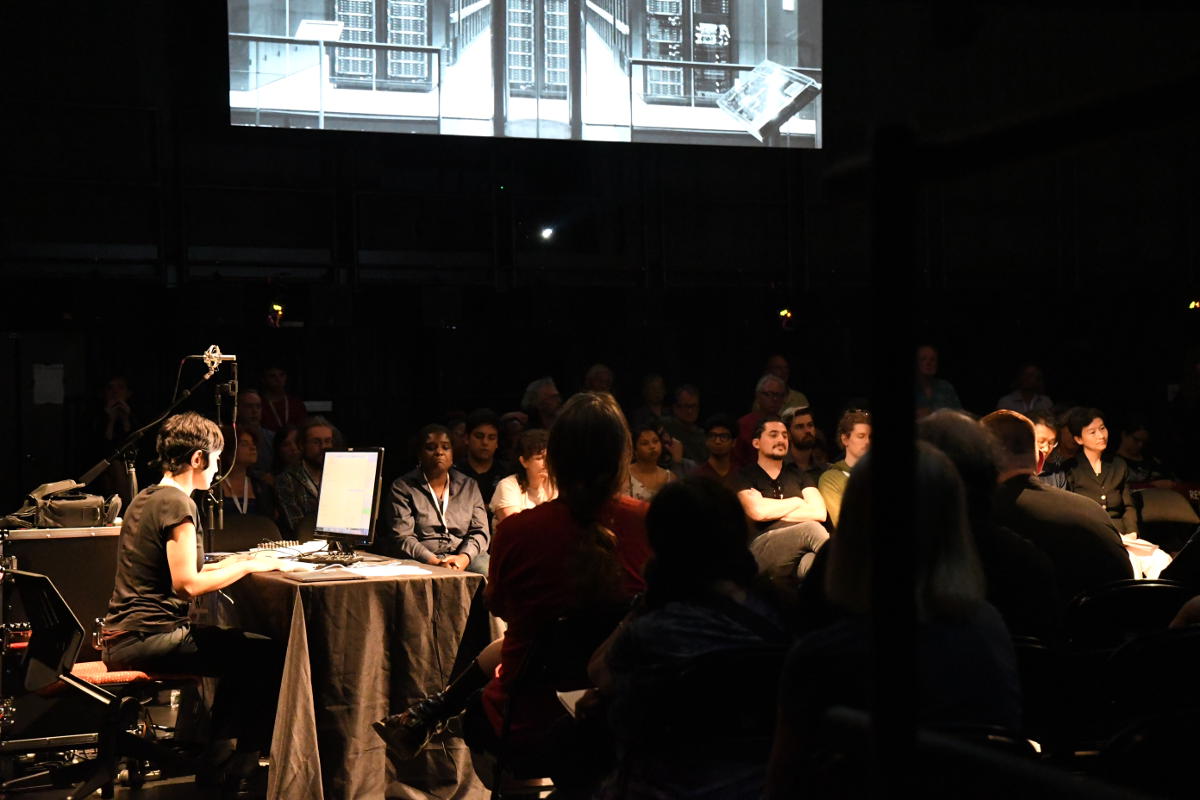 MareNostrum by Anna Xambó @ Cube Fest 2018 (August 9, 2018)
Music Performance of MareNostrum. Cube Fest 2018, Moss Arts Center, Blacksburg, VA, USA. August 9, 2018.
Program notes
This soundscape piece is the result of participating in the 2018 Spatial Music Workshop at Virginia Tech. The theme of the piece is supercomputing centers and the acoustic properties of large-scale computation systems in massive spaces.
The piece is based on the musical spatialization of sounds from crowdsourced online databases from the AudioCommons ecosystem, such as Freesound.org, combined with personal recordings from the Barcelona Supercomputing Center (BSC) and sound synthesis generated with SuperCollider. Some of the sounds were processed using the AudioCommons tool AudioGaming's AudioTexture and the whole composition and performance was developed in SuperCollider.
Audio / Video
Credits Video
Music by Anna Xambó.
Audio recording by Tanner Upthegrove.
All the audio samples used have been recorded and modified by Anna Xambó, except for:
Code
Publications
Acknowledgments
I am really thankful to the people and institutions who have helped me in this research: Sebastià Xambó (UPC), Ulises Cortés (BSC/UPC), Sergi Jordà (UPF), Pierre Alexandre Tremblay (University of Huddersfield), Gerard Roma (University of Huddersfield), Giulio Moro (Queen Mary University of London), Eric Lyon (Virginia Tech), Tanner Upthegrove (Virginia Tech), Ivica Ico Bukvic (Virginia Tech), DJ Malinowski (Virginia Tech) and Monica Bolles.
This work relates to the AudioCommons project, which is funded by the European Commission through the Horizon 2020 programme, research and innovation grant 688382.