Imaginary Berlin by Anna Xambó @ Web Audio Conference 2018 (September 19, 2018)
Music Performance of Imaginary Berlin. Factory Berlin, Berlin, Germany. September 19, 2018.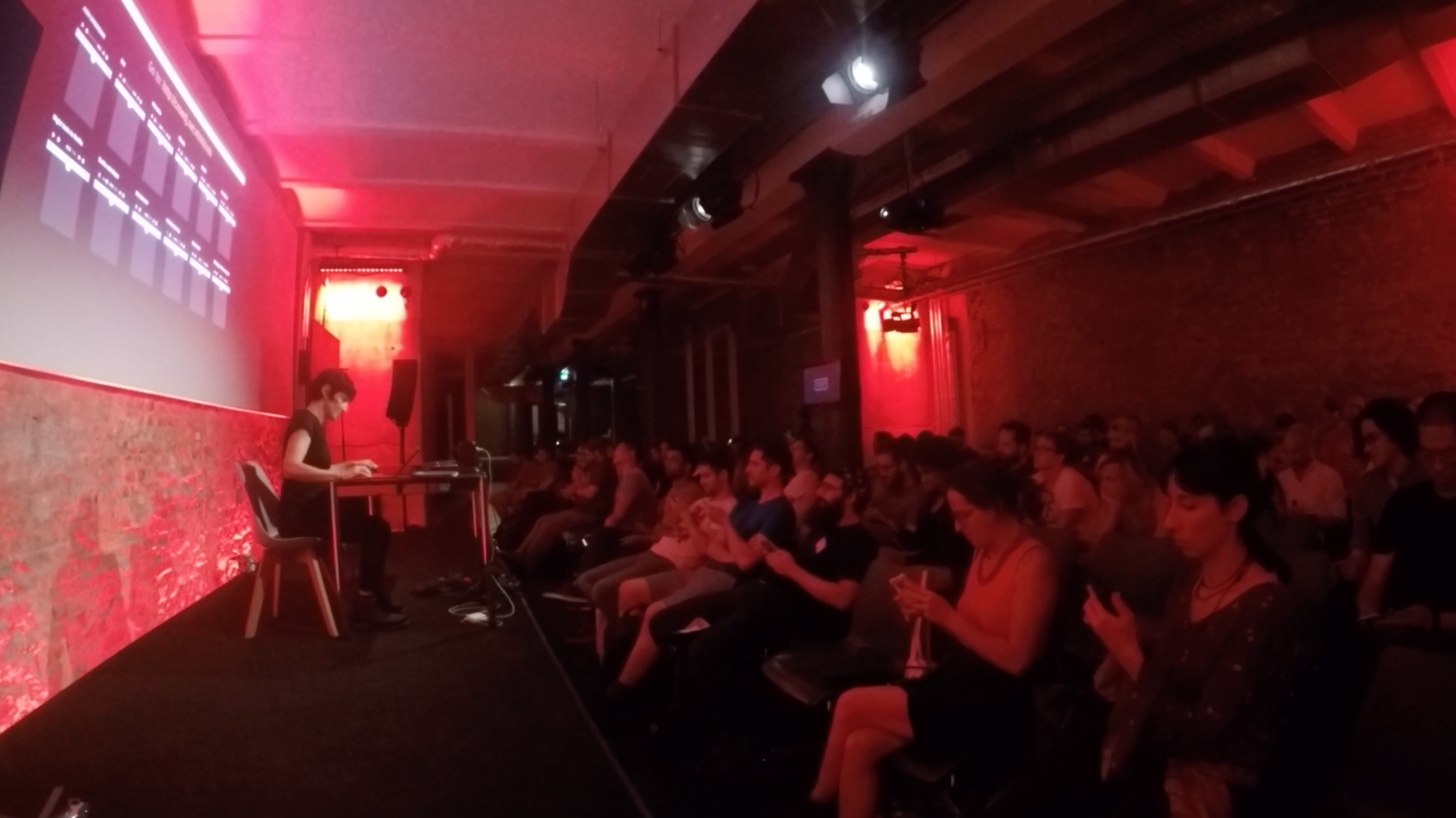 Program notes
Audience participation performances are a recurrent theme in the Web Audio community and can take as many shapes as imaginable. Berlin, the city hosting the Web Audio conference this year, has been a source of inspiration for innumerable artists, both known and unknown. This performance is an anonymous celebration of participatory music in Berlin in the form of a collective soundscape. Inspired by John Cage's Imaginary Landscape No. 4 (1951), twelve audio streams from the Berlin area will be sonically distributed, repeated, delayed, amplified, reverberated, distorted and finally vanished.
Audio / Video
Audio
Video
Code
Acknowledgments
This work relates to the AudioCommons project, which is funded by the European Commission through the Horizon 2020 programme, research and innovation grant 688382.