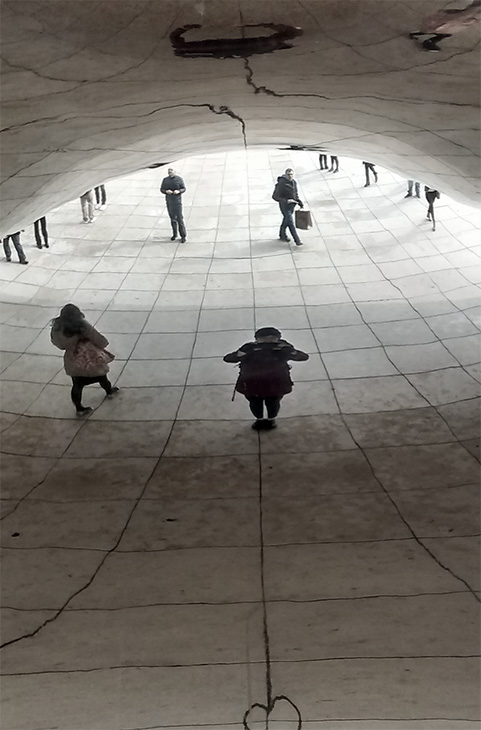 Research Profiles
Books
Xambó, A. (2004). Herramientas De Diseño Digital / Digital Design Tools. Madrid: Anaya-Multimedia. ISBN 8441516979.
Book Chapters
Xambó, A., Font, F., Fazekas, G. and Barthet, M. (in press). "Leveraging Online Audio Commons Content For Media Production". In Michael Filimowicz (ed.) Foundations in Sound Design for Linear Media: an interdisciplinary approach, Routledge.
Xambó, A. (2017), "Embodied Music Interaction: Creative Design Synergies Between Music Performance and HCI". In Price, S. and Broadhurst, S. eds. Digital Bodies: Creativity and Technology in the Arts and Humanities. Palgrave Macmillan, London. pp. 207-220. ISBN 978-1-349-95241-0.
Xambó, A., Laney, R., Dobbyn, C. and Jordà, S. (2013). "Video Analysis for Evaluating Music Interaction: Musical Tabletops". In Holland, S., Wilkie, K., Mulholland, P. and Seago, A. eds. Music and Human-Computer Interaction. Springer, London. pp. 241–258. ISBN 978-1-447-12990-5.
Journal Articles
Conference Papers
Abstracts with Proceedings
Dissertation
Position & Workshop Papers
Xambó, A., Roma, G., Shah, P., Freeman, J., Magerko, B. (2017) "Computational Challenges of Co-creation in Collaborative Music Live Coding: An Outline". 2017 Co-Creation Workshop at the International Conference on Computational Creativity. Atlanta, GA, USA.
Xambó, A., Laney, R., Dobbyn, C., Jordà, S. (September 11, 2012). "Towards a Taxonomy for Video Analysis on Collaborative Musical Tabletops". In BCS HCI 2012 Workshop on video analysis techniques for HCI. Birmingham, UK.
Xambó, A., Laney, R., Dobbyn, C., Jordà, S. (July 4, 2011). "Collaborative Music Interaction on Tabletops: An HCI Approach". In BCS HCI 2011 Workshop on When Words Fail: What can Music Interaction tell us about HCI?. Newcastle Upon Tyne.
Reports & Working Papers
Xambó, A. (2008). "Interfaces for Sketching Musical Compositions". Unpublished master's thesis. UPF.
Xambó, A., Martos, E. (2004). "Crossmedia Infantil: Estudi sobre les noves tecnologies i la comunicació audiovisual a l'escola infantil i primària (Report of New Technologies and Audiovisual Communication in Primary Education)"". Unpublished report. Fundació Caixa de Sabadell with the support of UB.
Other