Anna Xambó @ Eulerroom Equinox 2020
Crowdsourced Eulerisms. Eulerroom Equinox 2020. Streaming from Sheffield, United Kingdom. March 22, 2020.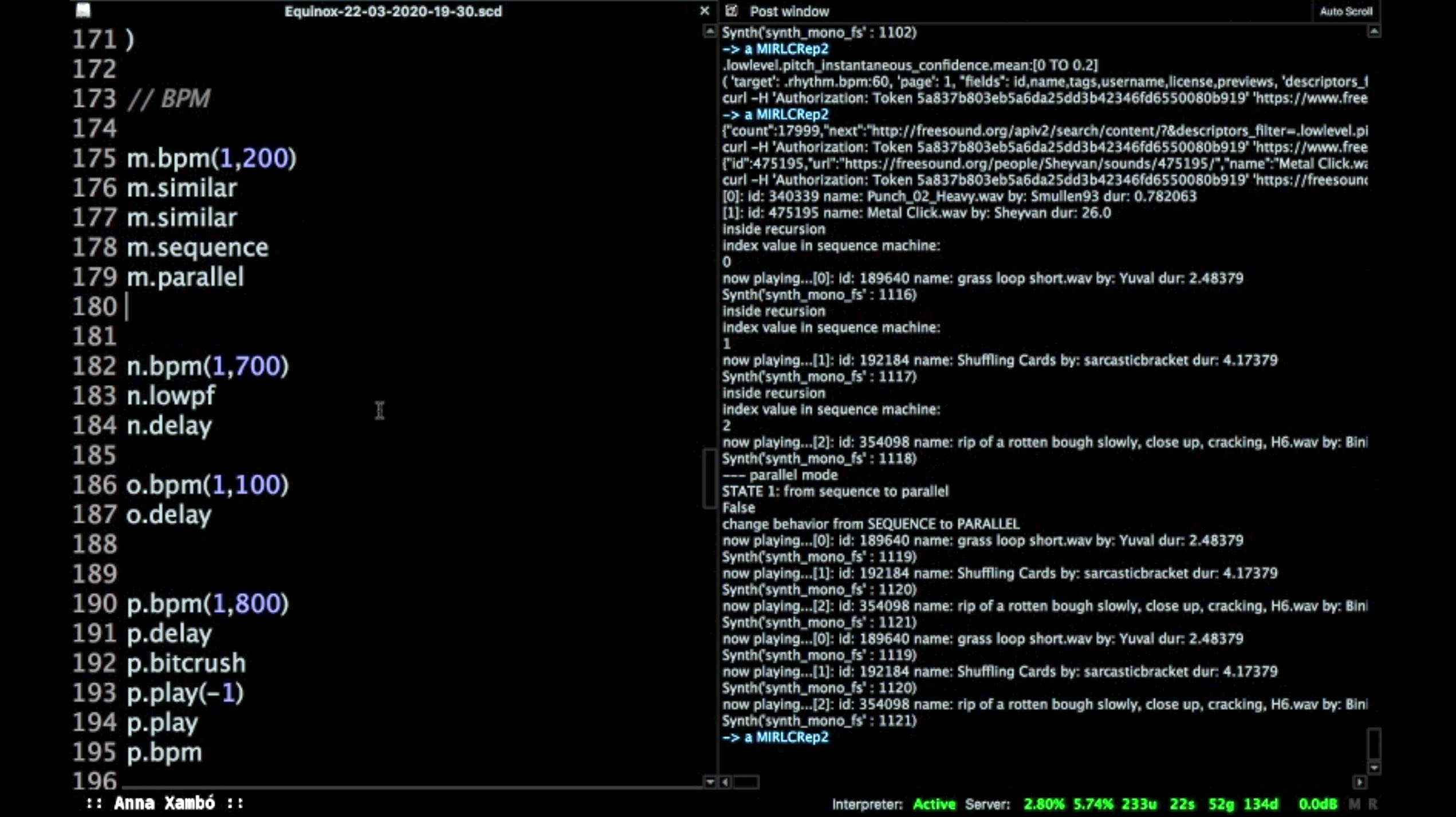 Program notes
This live coding session explores the Euler's number using the self-built tool MIRLC, a SuperCollider extension which retrieves, transforms, and dissipates, in real time, crowdsourced sounds from the online creative-commons sound database Freesound.org.
Video
Sound Credit List (Source: Freesound.org):
Related Publications
Xambó, A., Lerch, A. and Freeman, J. (2019) "Music Information Retrieval in Live Coding: A Theoretical Framework" (Open Access) [PUBLISHED] [PREPRINT]. Computer Music Journal, 42(4), Winter 2018, pp. 9-25.
Xambó, A., Roma, G., Lerch, A., Barthet, M., Fakekas, G. (2018) "Live Repurposing of Sounds: MIR Explorations with Personal and Crowdsourced Databases". In Proceedings of the New Interfaces for Musical Expression (NIME '18). Blacksburg, Virginia, USA. pp. 364-369.