Anna Xambó @ MTI@20 Concert
A situated live coding session. MTI@20. PACE 1 De Montfort University. Leicester, United Kingdom. February 29, 2020.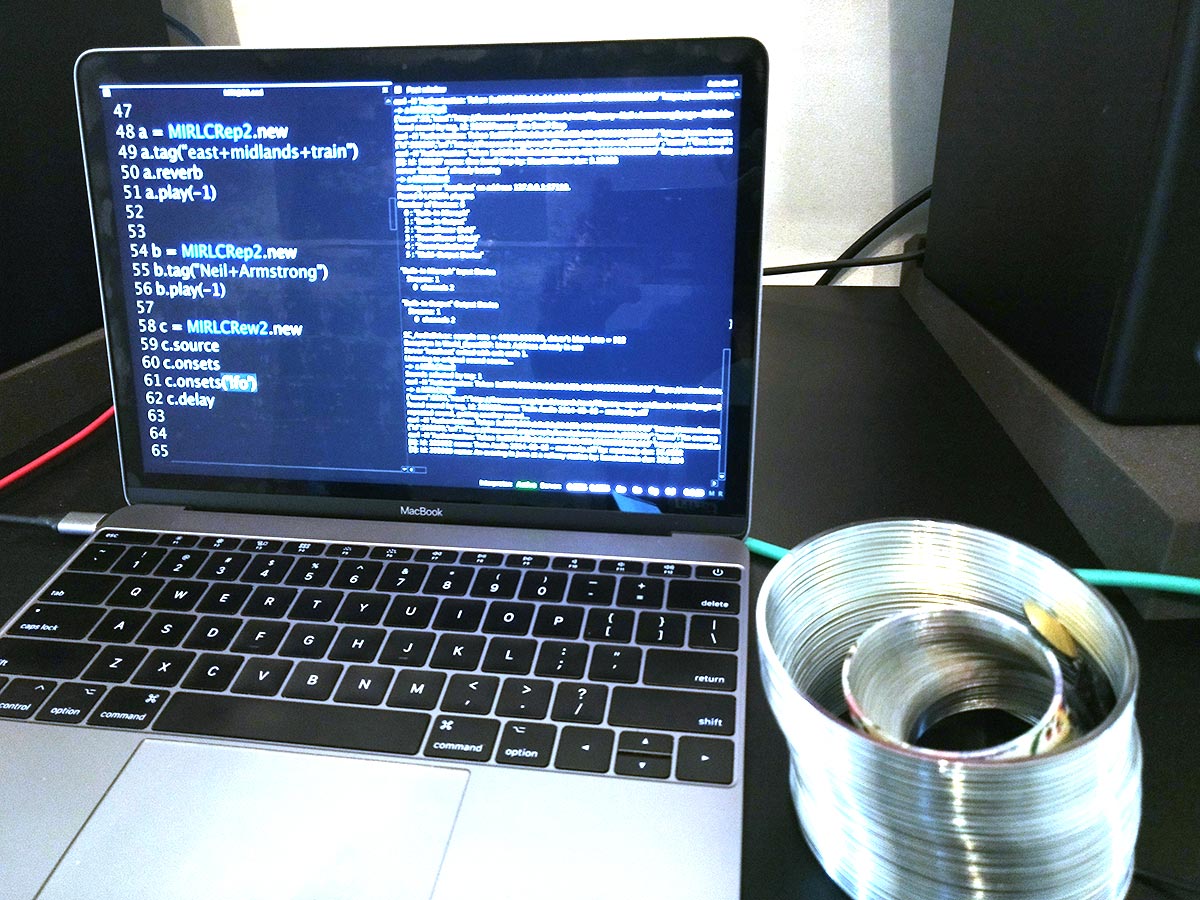 Program notes
A situated live coding session where crowdsourced sounds from the Internet are retrieved, transformed and dissipated using a self-built live coding system. The performance starts with a blank canvas and the situation will help to shape the sound corpus.
Technical requirements
XLR/Stereo Jack.
HDMI (to project my screen).
Audio
Credits
This performance was part of the the second of two music events celebrating twenty years of Music, Technology and Innovation at De Montfort University.
Acknowledgments
Special thanks to Simon Atkinson for the invitation, Petros Galanakis and Harry Pentony for their concert technical support, Gerard Roma for constant conversations on SuperCollider, the NTNU MusTek group for their precious gift of metal springs and Cultural EXchanges for hosting the concert.
Sound Credit List (Source: Freesound.org):
Related Publications
Xambó, A., Lerch, A. and Freeman, J. (2019) "Music Information Retrieval in Live Coding: A Theoretical Framework" (Open Access) [PUBLISHED] [PREPRINT]. Computer Music Journal, 42(4), Winter 2018, pp. 9-25.
Xambó, A., Roma, G., Lerch, A., Barthet, M., Fakekas, G. (2018) "Live Repurposing of Sounds: MIR Explorations with Personal and Crowdsourced Databases". In Proceedings of the New Interfaces for Musical Expression (NIME '18). Blacksburg, Virginia, USA. pp. 364-369.