Anna Xambó @ Network Music Festival 2020
A Live Coding Exploration of How the Network Sounds. Network Music Festival 2020. Streaming from Sheffield, United Kingdom. July 17, 2020.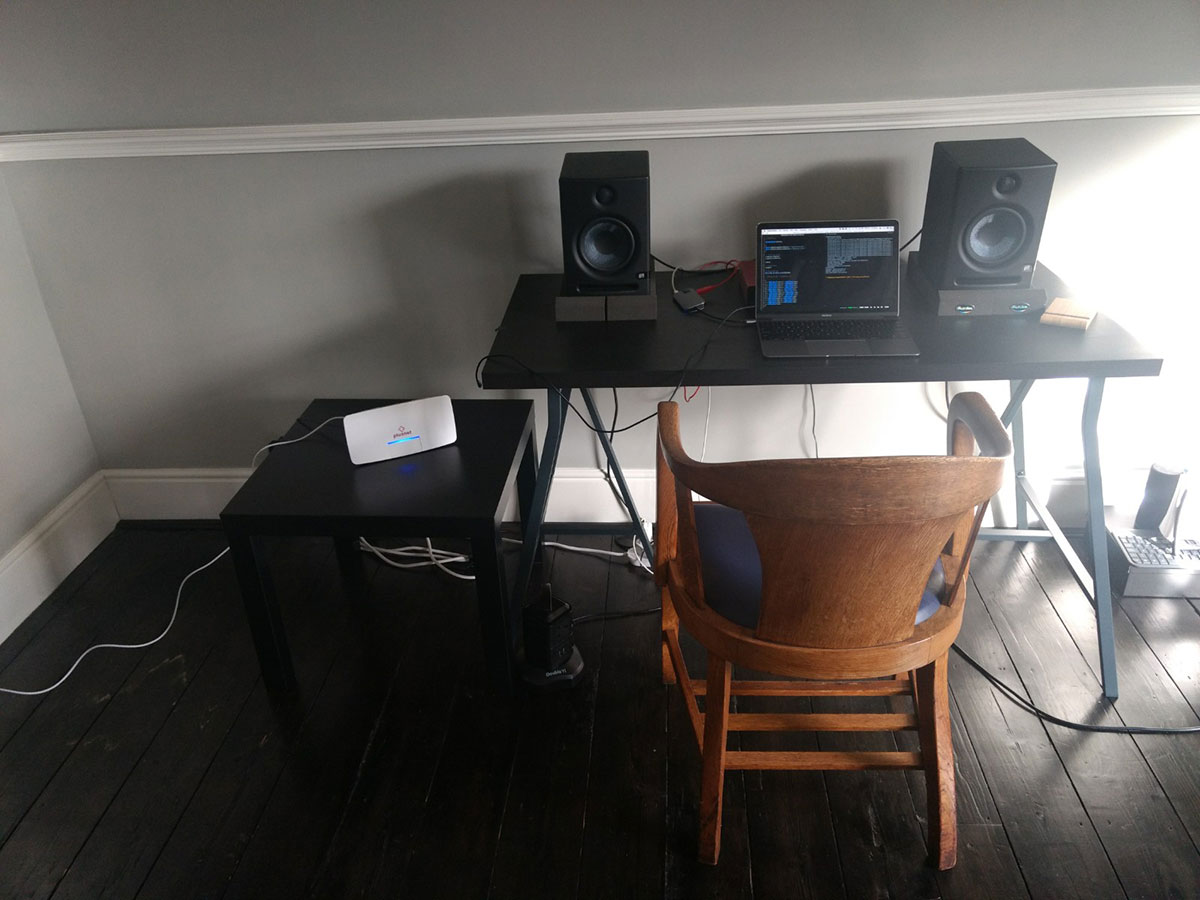 Program notes
In this live coding session, an exploration of how the network sounds is conducted. Crowdsourced sounds from the Internet are retrieved, transformed and vanished. This process is combined with the sound emitted from the network router that is used for transmitting and receiving data.
The self-built tool Music Information Retrieval for Live Coding (MIRLC) is a SuperCollider library that expands the Freesound quark, which has been developed to allow the live coder to retrieve or rewire sounds using a simple syntax and semantics. Sounds can be retrieved by keywords or content characteristics from the online Creative Commons sound database Freesound.org. This can be seen as an asynchronous remote collaboration with the creators of the audio samples mediated by a world-wide live-coding sampler, where the properties of the network are included into the musical aesthetics (e.g. asynchronous requests, time of downloads).
Technical setup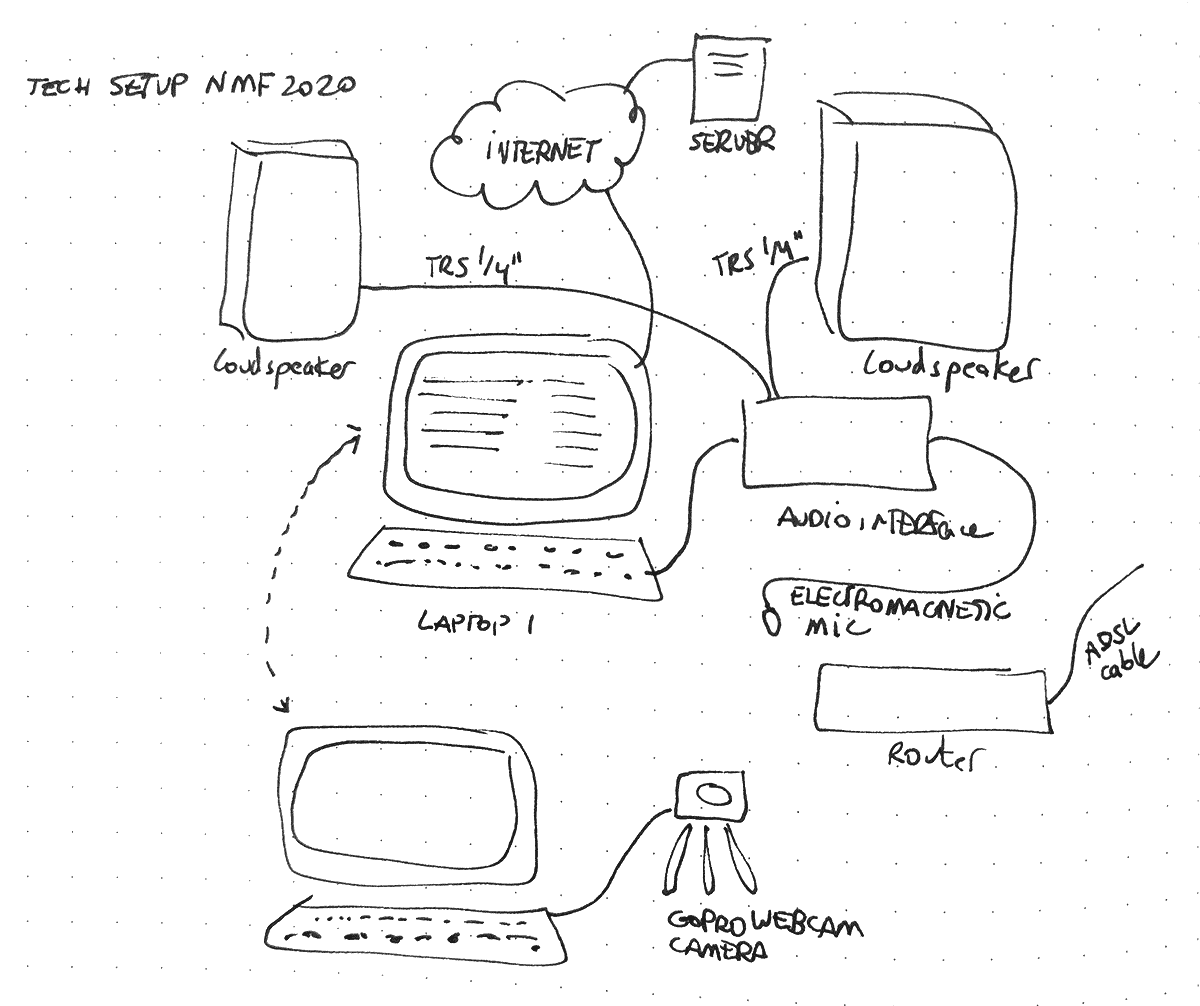 Technologies used for live coding (laptop 1):
MIRLC2.0 (SuperCollider Extension): MIRLCRew and MIRLCRep
SuperCollider
DIY induction microphone
Router
Technologies used for live streaming (laptop 1 & laptop 2):
Video feed of the router (laptop 2): GoPro HERO8 (webcam), Zoom
Live stream (laptop1): OBS
Video
Sound Credit List (Source: Freesound.org):
Related Publications
Xambó, A., Lerch, A. and Freeman, J. (2019) "Music Information Retrieval in Live Coding: A Theoretical Framework" (Open Access) [PUBLISHED] [PREPRINT]. Computer Music Journal, 42(4), Winter 2018, pp. 9-25.
Xambó, A., Roma, G., Lerch, A., Barthet, M., Fakekas, G. (2018) "Live Repurposing of Sounds: MIR Explorations with Personal and Crowdsourced Databases". In Proceedings of the New Interfaces for Musical Expression (NIME '18). Blacksburg, Virginia, USA. pp. 364-369.