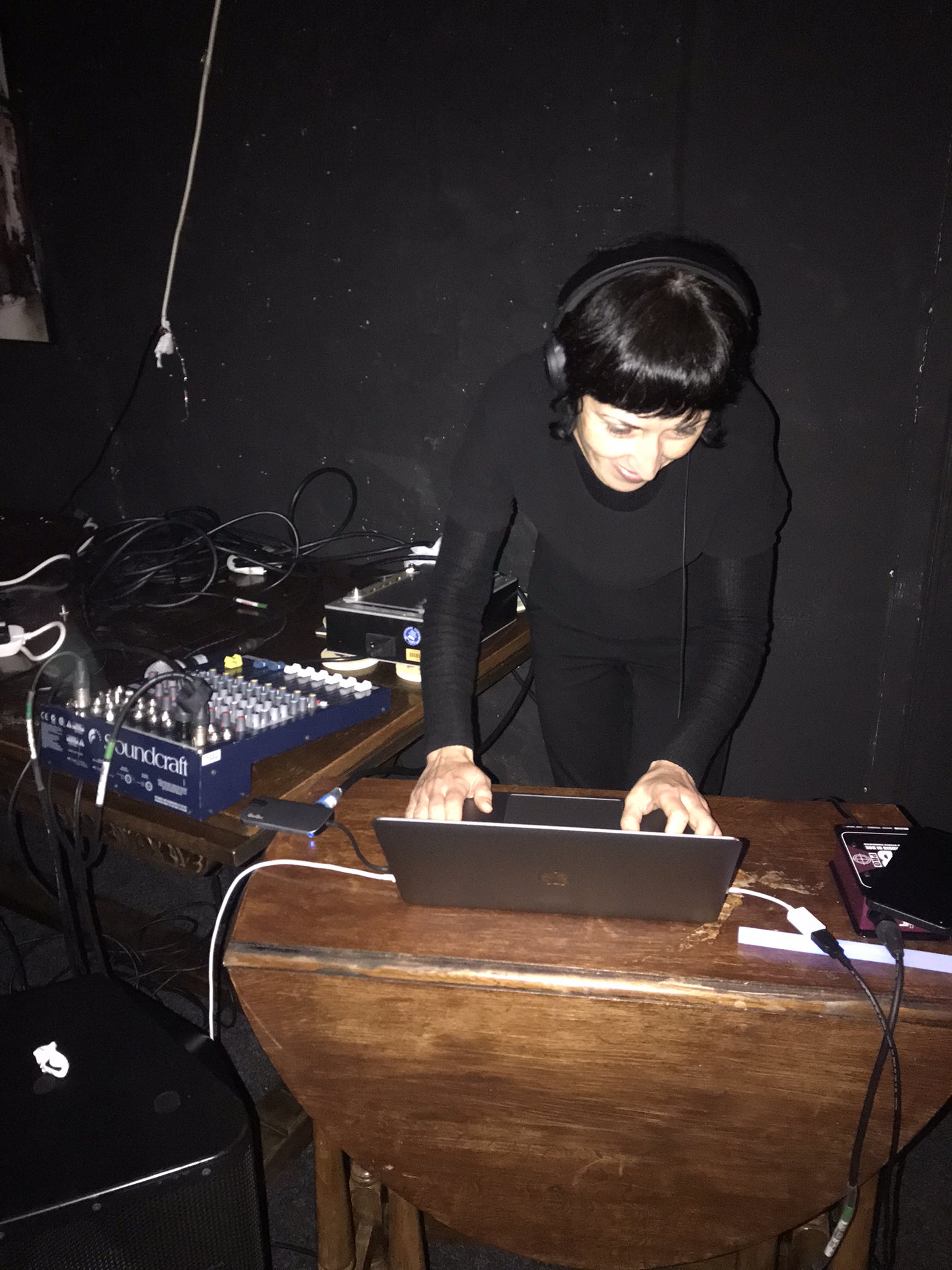 This year has been the awakening after a +2-year global pandemic which started in early 2020 in the UK. Still, other global crises have arisen, such as the war in Ukraine, the energetic crisis, and the cost of living crisis, together with already existing global crises such as climate change. In addition to that, this has been a dark summer for MTI2, my research centre at De Montfort University, where all the staff has been threatened with redundancy posts. On the way, we have lost two incredible colleagues, John Richards and Kevin Dahan. Under these circumstances, it is difficult to keep doing research and making music steadily, but at the same time, it is the part of my job that I enjoy the most. On the bright side, I have been lucky to be part of the Future Research Leaders 2021/22 programme at DMU, have received internal funding related to one of my research interests, and have been granted a 2-month research sabbatical. Next, I will detail my key activities and outputs of the year, reflect on the lessons learned and discuss next year's resolutions.
Research
This year has been mostly about learning to think strategically about my research and approaching my research from the standpoint of "walk don't run". Also, I've experienced my first research sabbatical. I've been working on the following:
Music
This year has been musically fruitful. A total of 9 gigs, ranging from online to on-site and hybrid took place in the UK, France, Portugal, the US and New Zealand. One of the takeaways from the pandemic seems to be the general acceptance of combining online, on-site and hybrid cultural events.
Solo performances (2x online, Birmingham, Leicester and London):
Group performances (Cannes, Lisbon (online), Chicago (online), Auckland (online)):
Community
This year I've relearned to be with colleagues in the same space again, sharing knowledge and networking as well as participating in online events as well. I've been invited to be part of panels and talks hosted in Finland, France, Spain and the UK:
I've been also the internal examiner for the PhD annual review of Robin Foster (DMU) on February 24, 2022; external PhD examiner for Iván Paz (PhD degree in Computing, Universitat Politècnica de Catalunya - BarcelonaTech, Barcelona, Spain) on May 3, 2022; and external master's thesis examiner for Stephen Gardener (Department of Musicology, University of Oslo, Norway) on June 24, 2022
Teaching
This year I've been exploring teaching activities where the students are approached as researchers of their projects and the research progress is shared in class. You can read my blog post about it here:
I've been also invited to give a lecture/workshop on my software MIRLCa at City, University of London entitled "Machine listening and machine learning using MIRLC/a". This was presented at the module "Computer Programming for Musicians" led by Erik Nyström, Department of Performing Arts, School of Communication and Creativity, City, University of London, UK.
Other achievements / press / expositions
It has been an honour to reflect on my work or others' work in the following activities:
New year's resolutions
Starting a new year is encouraging because there's so much time ahead, new projects to start, new ideas to explore, and changes to make.
A salient change is that this year I've decided to take a 1-year hiatus from social media (Facebook, Instagram and Twitter). The main reasons are that I would like to rethink how I want my personal data to be shared/controlled, whether I like to have so many unwanted ads as part of the social media experience, and whether I like to continue contributing to the commodification of my personal life, my friends and colleagues. If interested, you can follow my news on my personal website and blog. During my social media hiatus, I will still be posting news on relevant mailing lists and blogs.
I am also very happy to announce that a new solo release is coming out soon. Stay tuned. More news soon.
Happy New Year 2023!
Stay well.
Acknowledgements
Thanks to old and new friends and colleagues for a great year of conversations, exchange of ideas and promising plans. Just hope that 2023 is as good as 2022! Special thanks to Gerard.